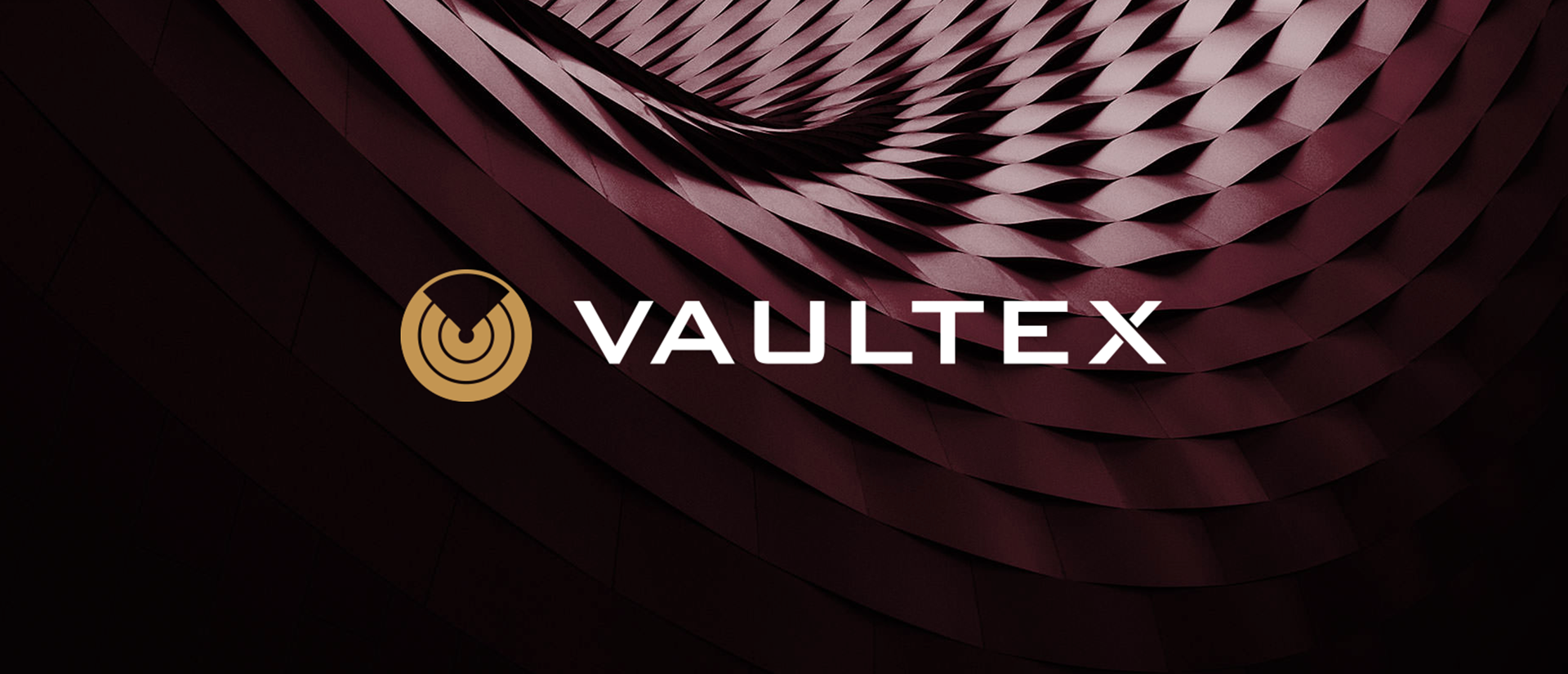 This branding project was focused on the themes of security and technology, whilst the client wished to communicate a premium and trustworthy image to potential members of this darkpool cryptocurrency exchange.
The resulting brand icon represents a multi-layered lock that the blockchain technology allows. Vaultex and specifically the V of the brand name is the key to that lock for its members. The brand font was chosen for its sharp, technological feel and the colour scheme to reinforce the premium nature and wealth related activity of the brand.
I served as the main art director of this project, creating the wordmark and logo mark and helped guide the brand identity.